For any further information or to book a Wine Experience, feel free to contact us. Our staff our always on hand to satisfy all your needs.

TOURS AND TASTINGS

ADDRESS
Contrada Deliella
93011 Butera (CL)
GPS COORDINATES
N 37° 13' 05"
E 14° 03' 44"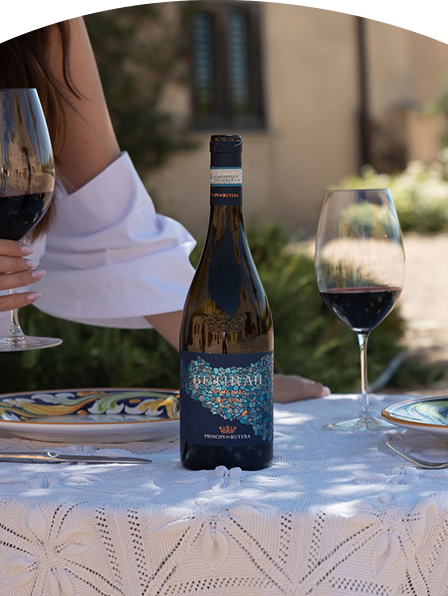 SHARE YOUR EXPERIENCE
@PrincipiDiButera
We invite you to post your experiences on our Estate and the day-to-day situations in which you enjoy Principi Di Butera wines on your Instagram and Facebook channels. We are curious to see how you reflect our world!
OPENING TIME
Principi di Butera is open to visitors and food and wine lovers all year round: come and discover your favorite wine!

MONDAY - FRIDAY
9am - 12am & 2pm - 5pm
BECOME PART OF THE PRINCIPI DI BUTERA WORLD
Sign up to our newsletter