Selezioni
The soil as a source. The vine is the plant of life. These wines are nature's gift to mankind, from which to derive sustenance and joy.
Nero d'Avola Pas Dosé 2018
Nero d'Avola Sicilia DOC

Nero d'Avola Rosato Extra Brut 2019
Nero d'Avola Sicilia DOC

Neroluce
Nero d'Avola Sicilia DOC

A futuristic journey into the Sicily embodied by the wines of Principi di Butera.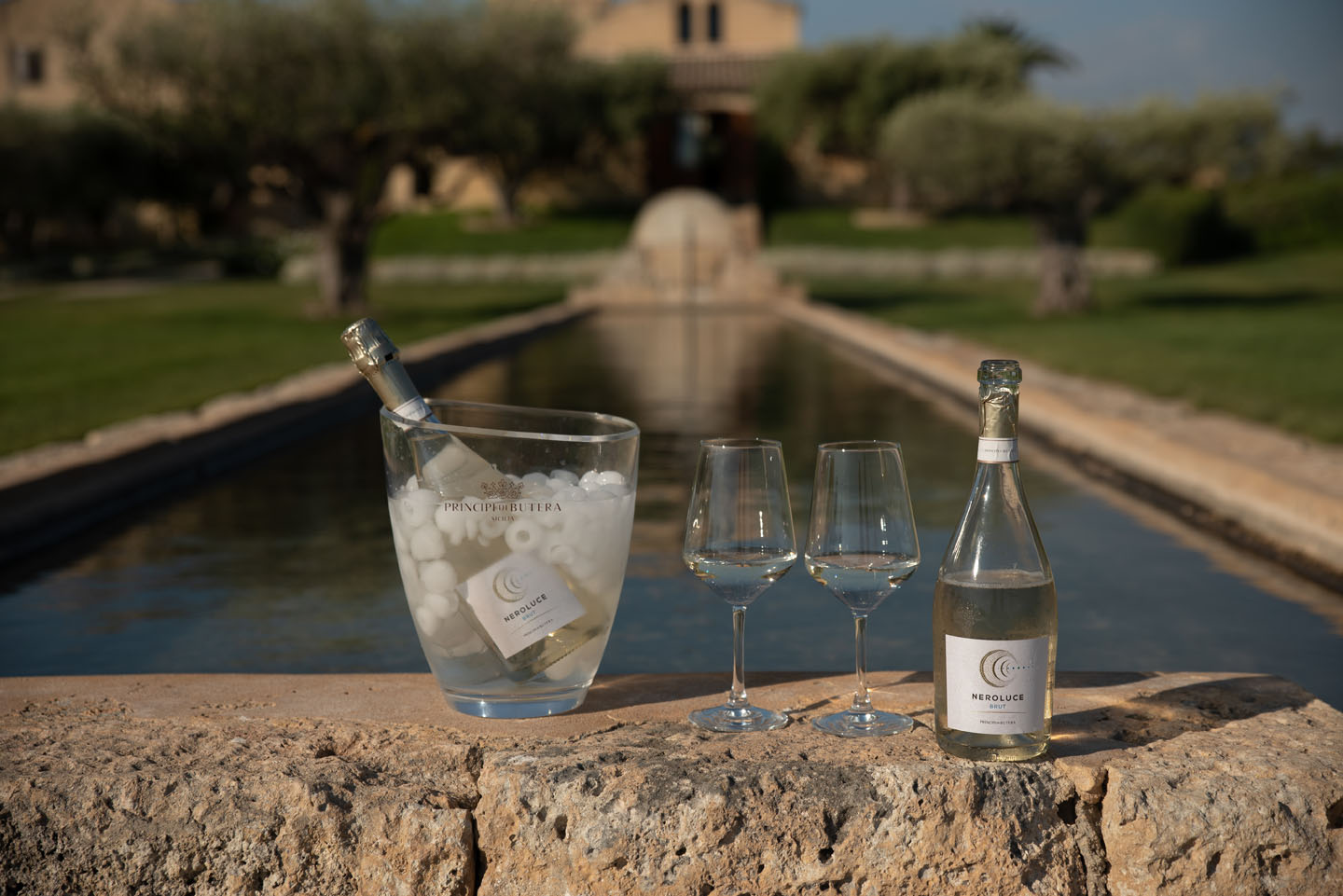 WINE COUTURE
In the Principi di Butera portfolio, it is the sparkling versions of Nero d'Avola that are the stand-out wines. This single varietal gives rise to a whole range of wines that exemplifies the vocation of a particular area of the Sicilian Estate. Different parcels yield different interpretations, also through the sparkling method...

Matteo Borrè
Wine Couture
OPENING TIME
Principi di Butera is open to visitors and food and wine lovers all year round: come and discover your favorite wine!

MONDAY - FRIDAY
9am - 12am & 2pm - 5pm
BECOME PART OF THE PRINCIPI DI BUTERA WORLD
Sign up to our newsletter