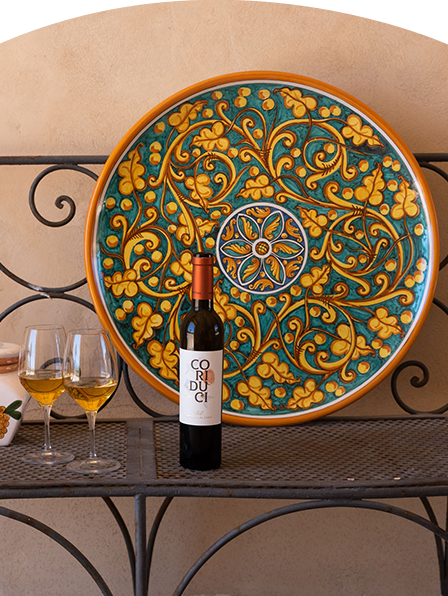 A PLACE TO DISCOVER
All visitors have the opportunity to taste and buy the Estate's prestigious wines as well as the delicious oil made from the local olive trees.

Here you can find particularly valuable vintages that are unique in their kind, as well as wines that have won prestigious Italian awards and coveted international awards.
OPENING TIME
Principi di Butera is open to visitors and food and wine lovers all year round: come and discover your favorite wine!

MONDAY - FRIDAY
9am - 12am & 2pm - 5pm
BECOME PART OF THE PRINCIPI DI BUTERA WORLD
Sign up to our newsletter