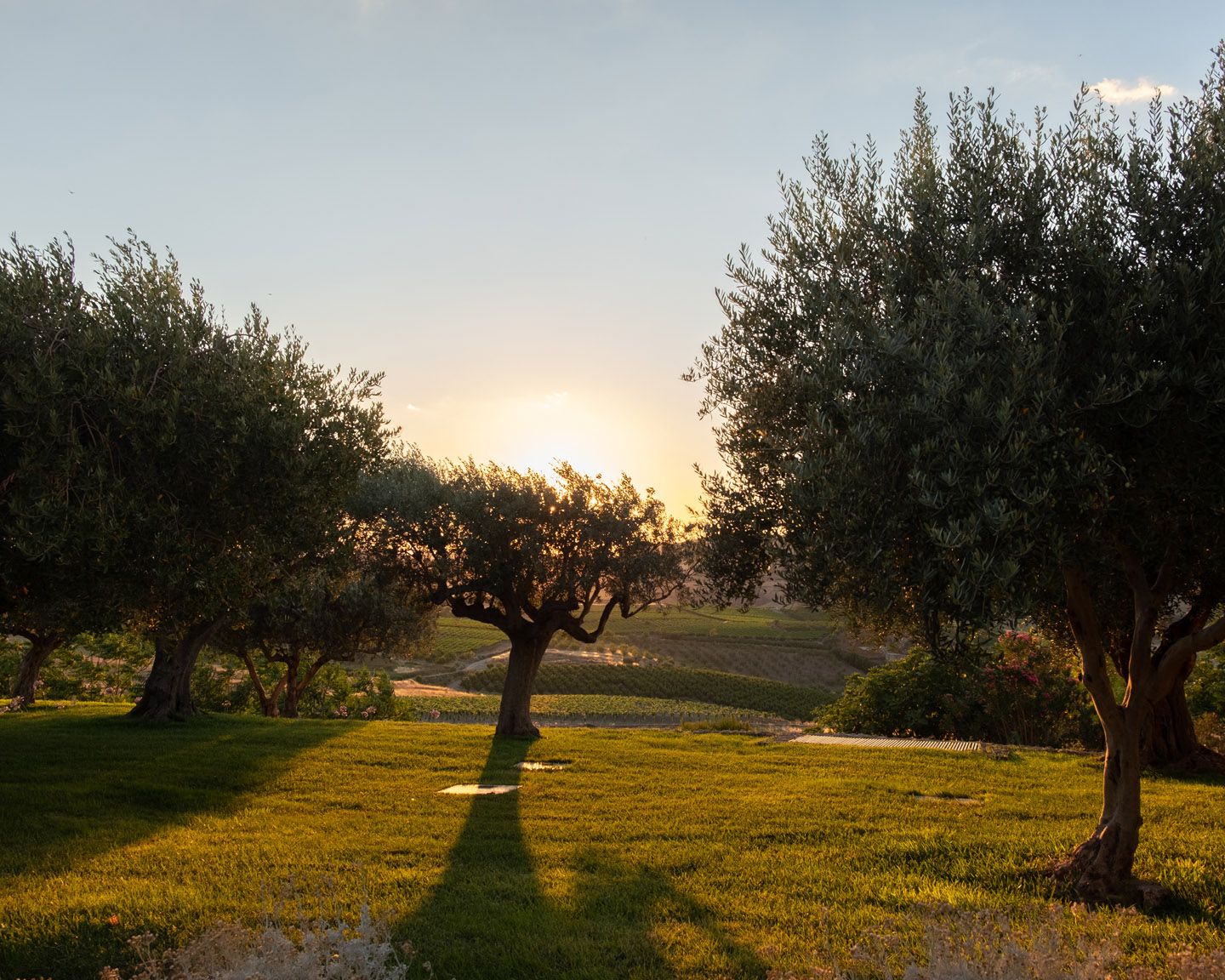 ECO-SUSTAINABILITY
Ensure the integrity and restoration of the ecosystem of the places we inherit for future generations.

The protection of fauna and flora is guaranteed via the maintenance of 50 hectares of arable and pasture land and 25 hectares of olive groves, in both cases certified organic. Even the microfauna of the soil is subject to specific care: to safeguard the biodiversity of the soil, for example, Principi di Butera adopts the agronomic practice of green manure, which involves sowing specific crops in order to maintain or increase the fertility of the land.
MANAGEMENT AND OPTIMIZATION OF RESOURCES
Restrict the use of technical means that are sometimes necessary in order to reduce their impact.

Since 2017, the use of herbicides has been eliminated throughout the company and the fertilization products we use are exclusively organic in origin. Insecticides have been replaced with the use of the natural method of 'sexual disorientation', which is essential in protecting the vineyards from the European vine moth. The spread of vine parasites is combatted by adopting biological defense methods in the vineyard based on the use of living microorganisms.

STEWARDSHIP AND RESPECT FOR THE ENVIRONMENT
The commitment to rationalizing water resources for the irrigation of the vineyards.

For quite some time now, the Estate has benefitted from the installation of an efficient rainwater collection system, which sees rainwater flow into a basin of about 127,000 m³ used for emergency irrigation. Irrigation takes place using the drip method, managed digitally via the 'Vintel' program. Thanks to this technology, the irrigation of the vineyards follows a rationalized system based on the weather forecast. Lastly, special pressure chambers make it possible to measure the level of hydration of individual vines in a timely manner, thereby ensuring irrigation only when strictly necessary.

OPENING TIME
Principi di Butera is open to visitors and food and wine lovers all year round: come and discover your favorite wine!

MONDAY - FRIDAY
9am - 12am & 2pm - 5pm
BECOME PART OF THE PRINCIPI DI BUTERA WORLD
Sign up to our newsletter