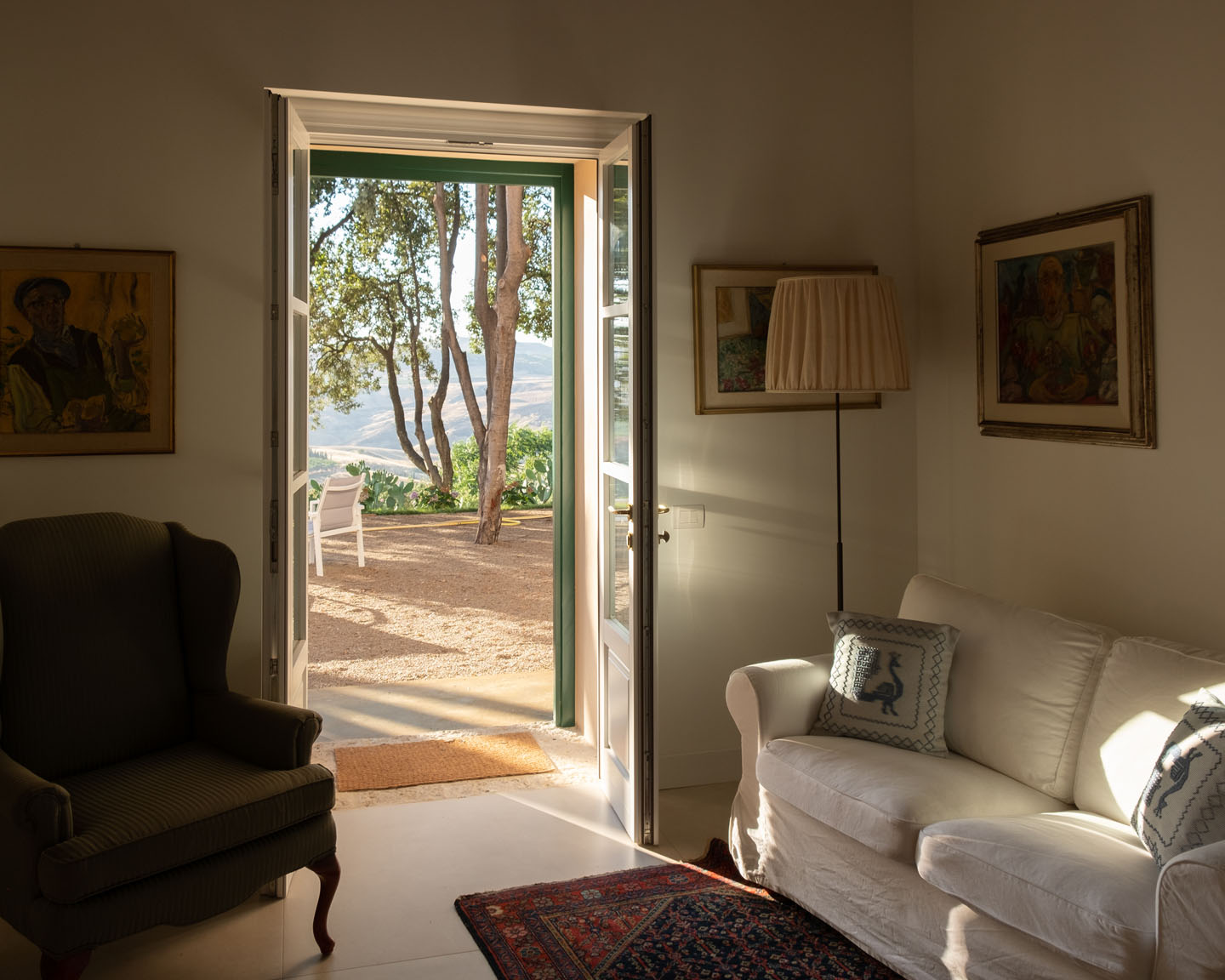 ENJOY AN EXCLUSIVE STAY
For an even more in-depth experience of Principi di Butera you can stay at LA DIMORA DEL PRINCIPE - 'THE HOUSE OF THE PRINCE'

The Estate is open to wine lovers and visitors from all over the world, offering beautiful and unforgettable moments to treasure for ever.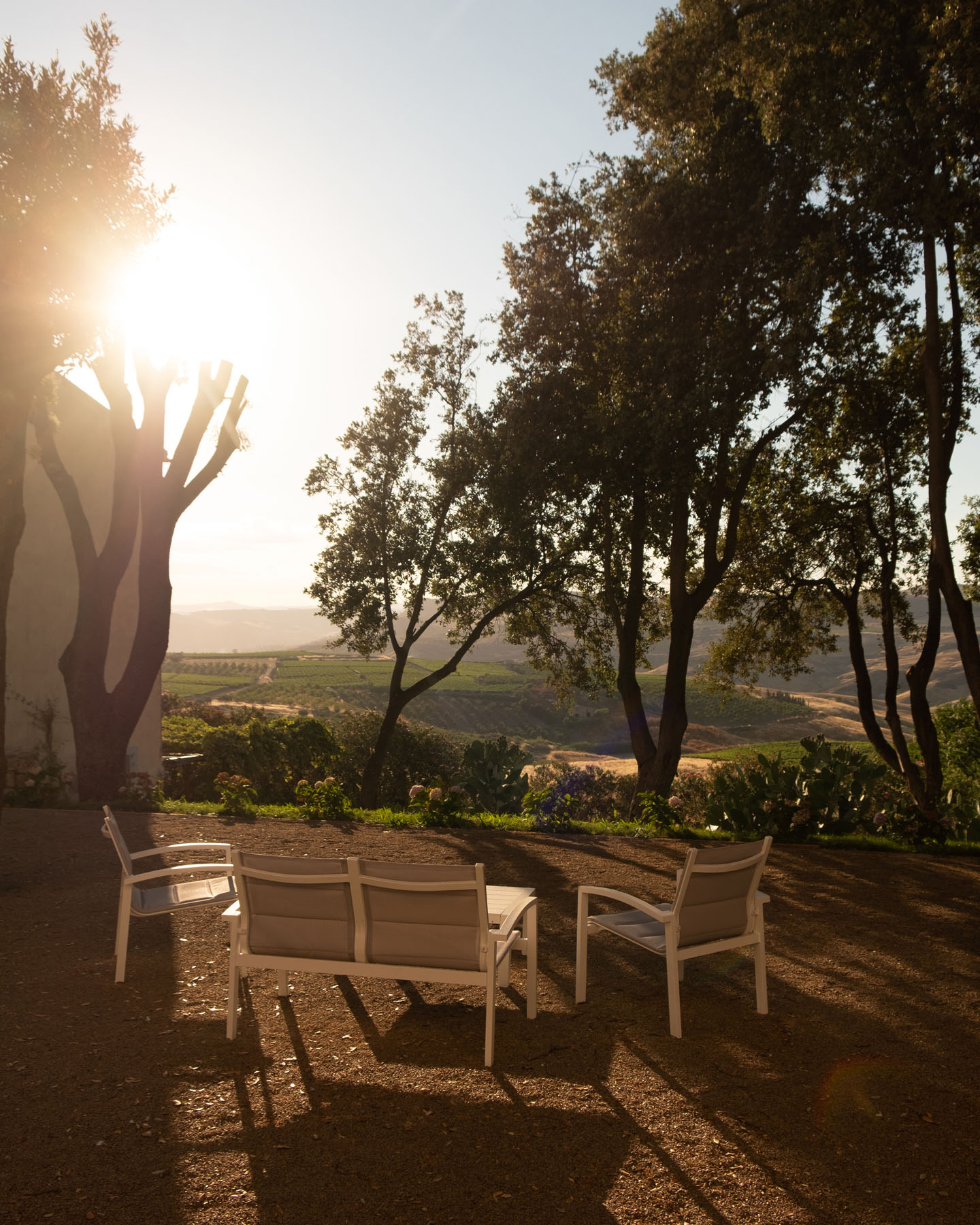 A UNIQUE ATMOSPHERE
A place of calm, peacefulness and joy safeguarded by the vast Sicilian countryside, whose valleys stretch out as far as the eye can see.

The atmosphere is truly intriguing: here, colors, sounds and scents blend and give rise to unique and powerful sensations. The yellow and orange of the prickly pears in bloom are framed against a background of green, centuries-old olive trees while the blue sky provides a stunning backdrop to the golden valleys and the bright purple of the bougainvillea. Delicate breezes accompany the singing of the secret cicadas and the chirping of the fluttering penduline tits in flight. The heady scent of rose gardens in bloom and jasmine blend with the flavors of traditional dishes, prepared strictly by hand. The Estate's fine wines, the stars of the show par excellence, delight the senses.
OPENING TIME
Principi di Butera is open to visitors and food and wine lovers all year round: come and discover your favorite wine!

MONDAY - FRIDAY
9am - 12am & 2pm - 5pm
BECOME PART OF THE PRINCIPI DI BUTERA WORLD
Sign up to our newsletter