Symposio 2016
Terre Siciliane IGT
Un bordolese in stile siciliano, autentica espressione del terroir di Butera ed imma-gine del carattere europeo dell'antica nobiltà siciliana. Come il suo nome di origini greche suggerisce, è il vino della «convivialità» e delle emozioni condivise. Ed è un rosso in grado di unire la freschezza del Cabernet Sauvignon, il frutto del Merlot e la sapidità del Petit Verdot in un'autentica sinfonia dal sapore mediterraneo.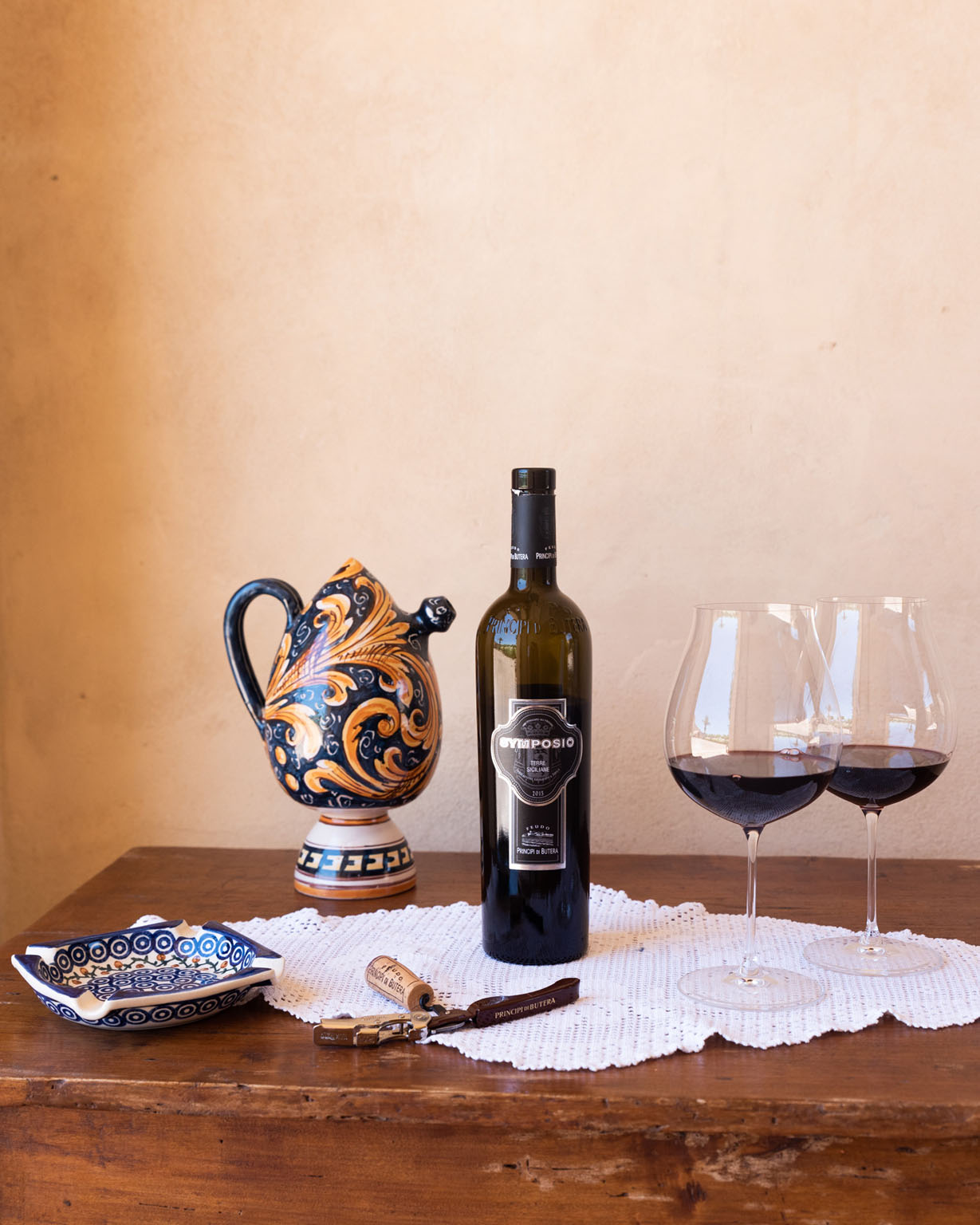 Caratteristiche principali
ZONA DI PRODUZIONE
Butera, Sicilia Centro-Sud
UVE
65% Cabernet Sauvignon
30% Merlot
5% Petit Verdot
COLORE
Rosso rubino impenetrabile.
PROFUMO
Al naso si apre su sentori di piccoli frutti di bosco, come il mirtillo, e di cioccolato, seguiti da spezie e da una fresca nota balsamica.
SAPORE
Al palato svela una prorompente struttu-ra, seguita da una buona acidità e tannini levigati.
OPENING TIME
Principi di Butera is open to visitors and food and wine lovers all year round: come and discover your favorite wine!

MONDAY - FRIDAY
9am - 12am & 2pm - 5pm
BECOME PART OF THE PRINCIPI DI BUTERA WORLD
Sign up to our newsletter