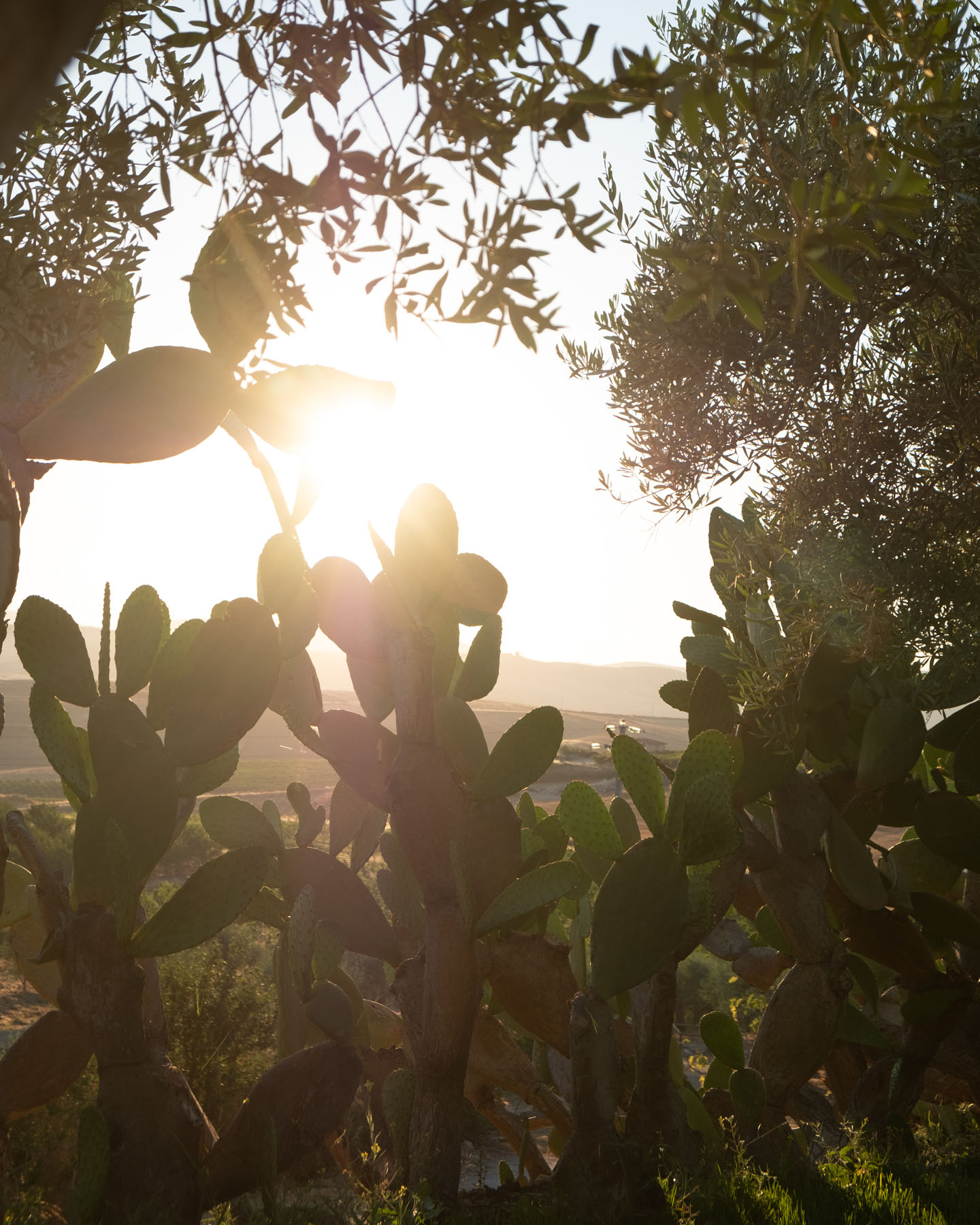 WHERE EVERYTHING IS IN HARMONY
The vineyards, located on hills of calcareous origin with an average altitude of between 250m and 350m, are only 10km from the sea and enjoy very specific soil and climatic conditions.

The extensive exposure to the sun's rays for a considerable number of hours during the year is unparalleled in the entire temperate climate area. The terroir enjoys an ideal microclimate, positively mitigated by sea breezes and the proximity of Monte Dessueri. The Estate's auxiliary irrigation system also makes it possible to keep the leaf canopy efficient, enabling the grapes to achieve perfect ripeness.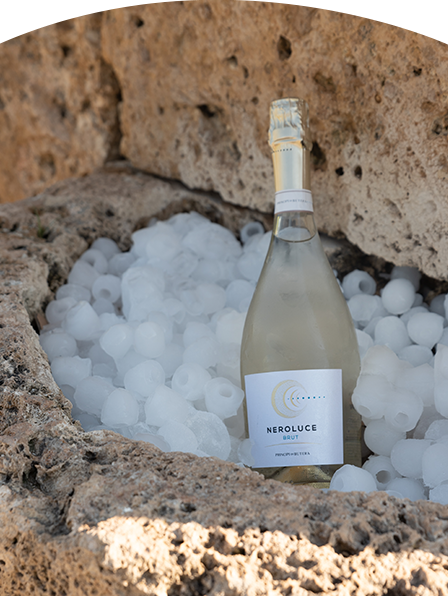 NERO D'AVOLA
Limestone rocks, dark clays and marl, expertly cultivated to define the profile of each wine made according to the particular properties sought in the grapes.

With regard to Nero d'Avola, the main vine grown in Principi di Butera, it can produce either elegant, intense and age-worthy red wines or sparkling wines, starting with a very elegant Metodo Classico, the first example of a white winemaking method using Sicily's iconic grape. Other varieties that have found an excellent terroir in Principi di Butera are Merlot, Cabernet Sauvignon and Syrah, among the reds; among the whites are Chardonnay, Grillo and Insolia.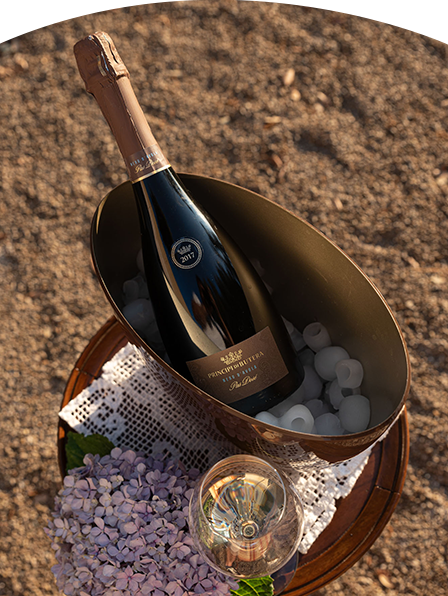 Metodo Classico - Pas Dosé
Stewards of tradition but with an innovative approach

The hills of Butera – ancient lands illuminated by golden rays of sunshine – have given rise to the first Metodo Classico – Pas Dosé made with Nero d'Avola grapes. A prestigious sparkling wine with great finesse, it embodies the aristocratic soul and the vocation for excellence of a Sicily distinguished by intense and austere beauty. It is the intriguing allure of these places, suspended between reality and mirage, that has provided the inspiration for this blanc de noirs, revealing previously undiscovered facets of Nero d'Avola, Principi di Butera and Sicily.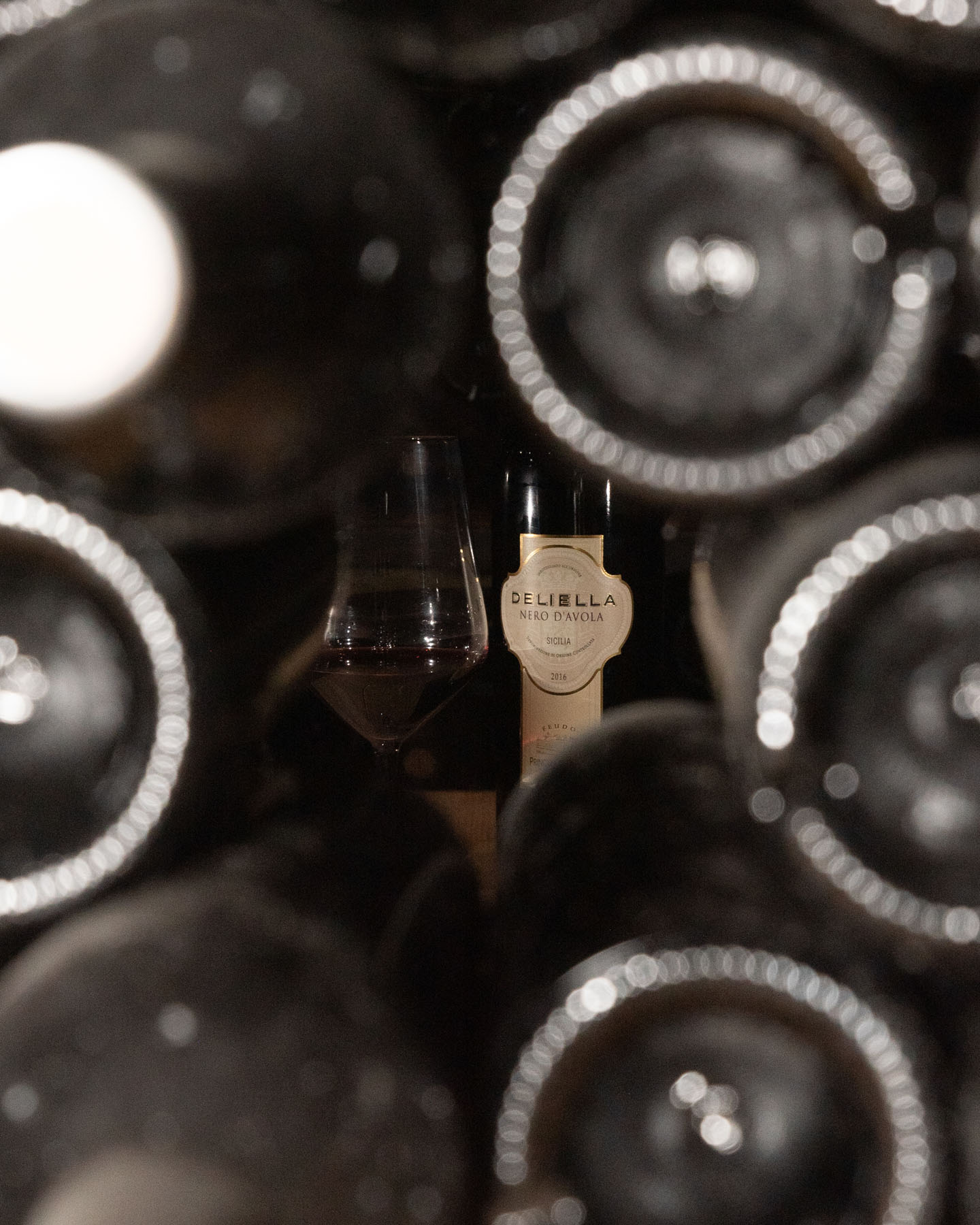 THE WINERY
a perfect combination of tradition, modernity and efficiency.

fitting seamlessly and harmoniously into the surrounding architectural and naturalistic setting, the new cellar was designed to operate exclusively on winemaking methods that respect the raw materials, and represents a perfect combination of tradition, modernity and efficiency. Here, thanks to the sensitivity and experience of the winemaker, the grapes are transformed into excellent wines, aging them and ensuring adequate rest and fine tuning at a constant temperature in fine 30-hectoliter Slavonian oak barrels and in prestigious, 350-liter French oak tonneaux.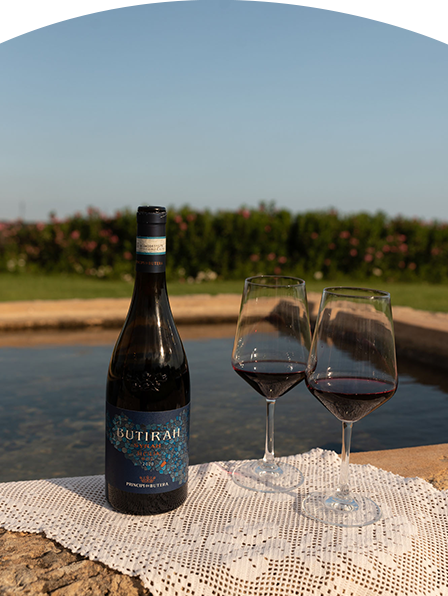 TOURS AND TASTINGS
Unmissable occasions that enable guests to explore a truly outstanding culture of wine and winemaking.

All areas of the winery are open to the public, including the vinification area, the aging cellars for the fine red wines, and the bottling area. Every stage along the winemaking route enables us to welcome visitors into our world and helps us to spread this excellent wine culture and gift it to the generations to come.
OPENING TIME
Principi di Butera is open to visitors and food and wine lovers all year round: come and discover your favorite wine!

MONDAY - FRIDAY
9am - 12am & 2pm - 5pm
BECOME PART OF THE PRINCIPI DI BUTERA WORLD
Sign up to our newsletter