Neroluce
Nero d'Avola Sicilia DOC
I profumi del Nero d'Avola, la Luce del del sole, la freschezza del Mediterraneo in un metodo charmat, che segna un nuovo traguardo della spumantistica siciliana di qualità. Neroluce è una bollicina, che svela un volto inedito del più nobile dei vitigni dell'Isola e conferma l'eccellenza del Nero d'Avola di Butera.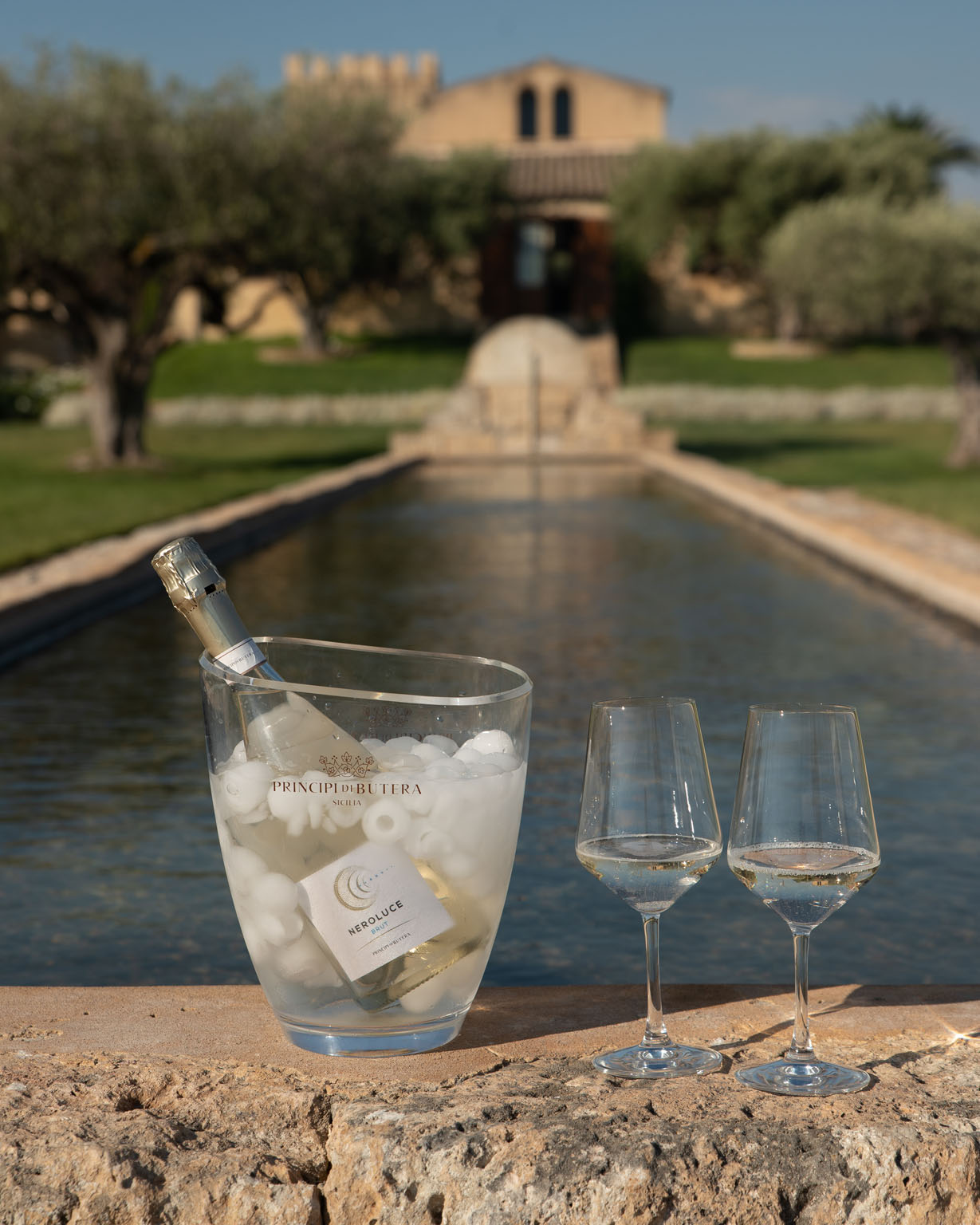 Caratteristiche principali
ZONA DI PRODUZIONE
Butera, Sicilia Centro-Sud
COLORE
Giallo paglierino con leggeri riflessi che vanno dal verdolino al platino. Perlage fine e persistente.
PROFUMO
Sentori delicati di ciliegia, bianco-spino, sambuco e gelsomino.
SAPORE
Armonico, fine, persistente e cremoso.
OPENING TIME
Principi di Butera is open to visitors and food and wine lovers all year round: come and discover your favorite wine!

MONDAY - FRIDAY
9am - 12am & 2pm - 5pm
BECOME PART OF THE PRINCIPI DI BUTERA WORLD
Sign up to our newsletter