Deliella 2016
Nero d'Avola Sicilia DOC
Deliella è il premier cru di Principi di Butera, che porta il nome della contrada in cui sorge la tenuta e che nasce da un vigneto di 5,5 ettari a 350 metri sul livello del mare, ricco di bianco calcare. Un rosso dal carattere aristocratico e dal gran-de potenziale d'affinamento, che coniuga in modo non convenzionale intensità ed equilibrio, eleganza e sobrietà. Grazie ad uno stile assolutamente distintivo, Deliella rappresenta l'espressione più elevata del Nero d'Avola di Butera.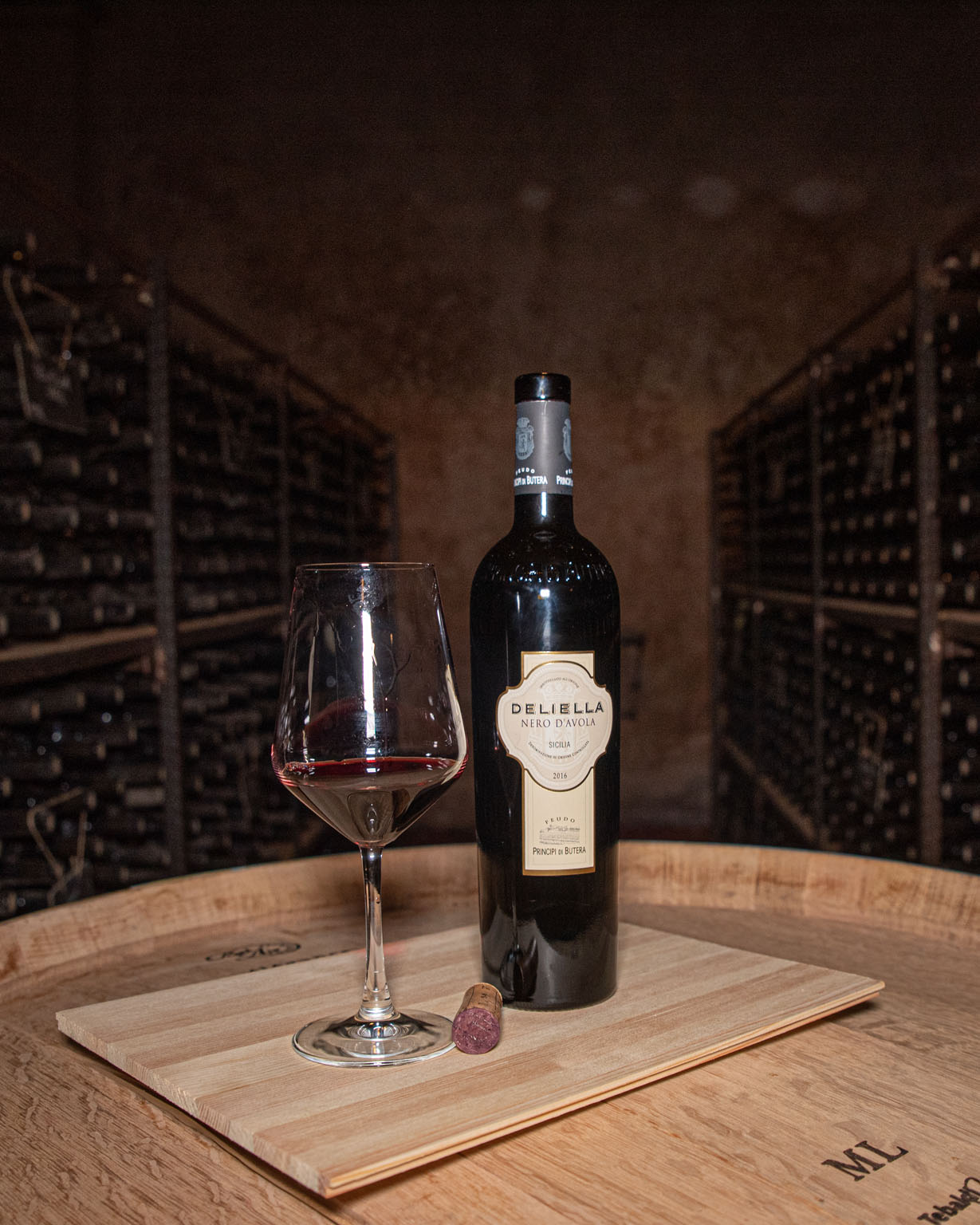 Caratteristiche principali
ZONA DI PRODUZIONE
Butera, Sicilia
Centro-Sud
PROFUMO
Fine, sofisticato. Una combinazione sottile tra profumi di ciliegia e di marasca matura, freschi sentori di mirtillo e lamponi, accompagnati da una inten-sa nota minerale di pietra focaia.
SAPORE
Deciso, pieno, sontuoso. Un corpo di grande struttura, percorso e teso da una fresca nota minerale. Il sorso è lungo, setoso, intenso.
Premi e riconoscimenti
Siamo lieti di condividere un riepilogo relativo agli ultimi premi vinti da questo rpestigioso vino.
2022
93 Points
contest
JamesSuckling.com
2022
Gold Medal
2021
93 Points
contest
JamesSuckling.com
2019
3 Red Glasses
contest
Gambero Rosso Vini d'Italia
OPENING TIME
Principi di Butera is open to visitors and food and wine lovers all year round: come and discover your favorite wine!

MONDAY - FRIDAY
9am - 12am & 2pm - 5pm
BECOME PART OF THE PRINCIPI DI BUTERA WORLD
Sign up to our newsletter