Serò 2017
Siciliia DOC
Serò è il coronamento di un percorso di ricerca e di valorizzazione di un autoctono siciliano, l'Insolia, che a Butera trova le condizioni ideali per nobilitarsi e arricchirsi di fragranze inedite. Come recita il suo nome, è un vero atto d'amore (Serò, dal greco antico σου ἐρῶ "ti amo") nei confronti di una varietà, che ripaga l'impegno, la costanza e la determinazione, con un bianco di grande finezza, capace di evolvere nel tempo.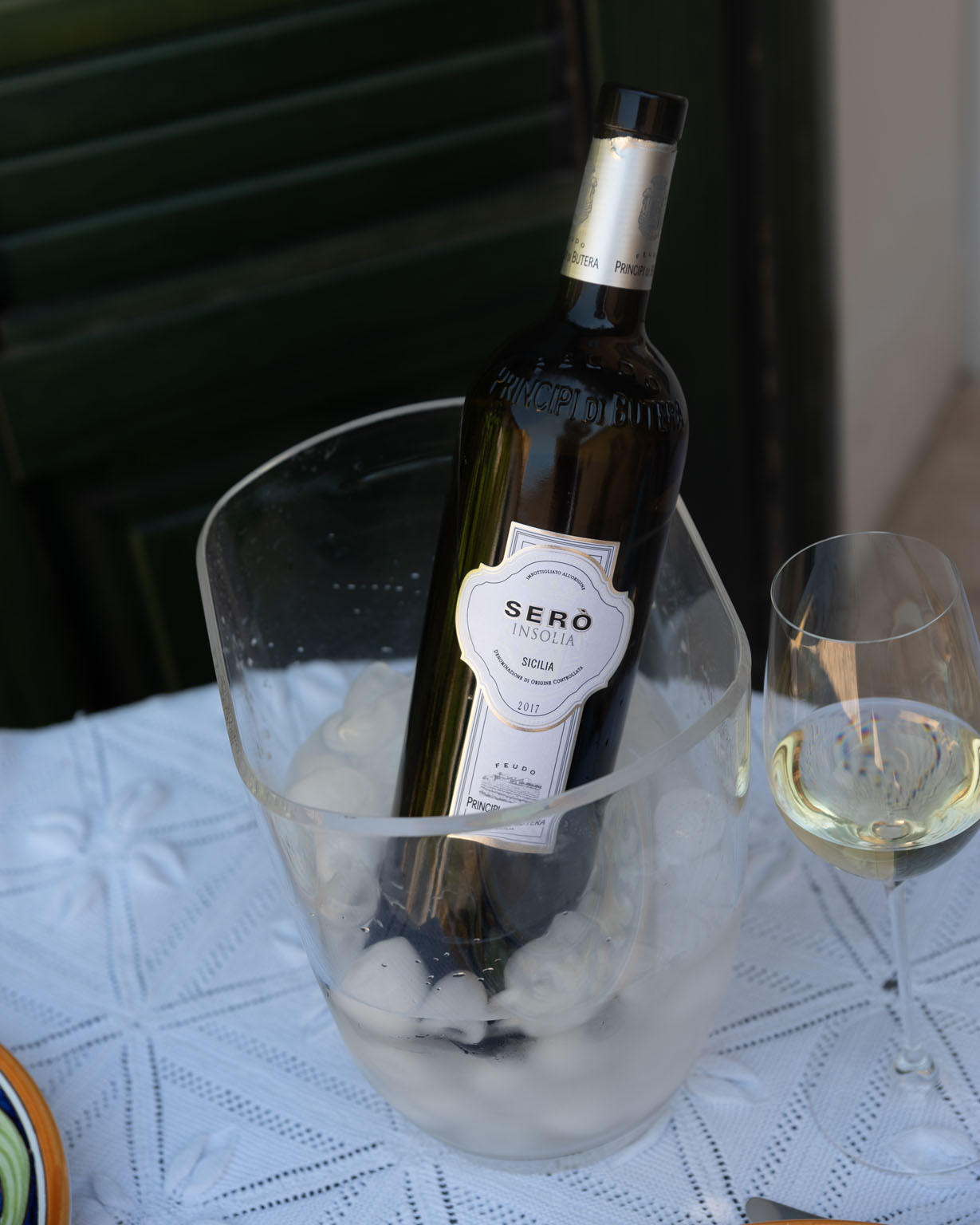 Caratteristiche principali
ZONA DI PRODUZIONE
Butera, Sicilia Centro-Sud
COLORE
Giallo paglierino dorato, chiaro e lu-minoso con lievi riflessi verdolini.
PROFUMO
Bouquet ampio e sofisticato, in cui spiccano note minerali e floreali (ginestra), accompagnate da cenni di albicocca e pera. Chiude su una leggera nota balsamica men-tolata e spezie come pepe bianco.
SAPORE
Fresco, intenso e di buona persisten-za. Soprende sul finale per una spiccata mine-ralità, che già si annuncia al naso.
OPENING TIME
Principi di Butera is open to visitors and food and wine lovers all year round: come and discover your favorite wine!

MONDAY - FRIDAY
9am - 12am & 2pm - 5pm
BECOME PART OF THE PRINCIPI DI BUTERA WORLD
Sign up to our newsletter