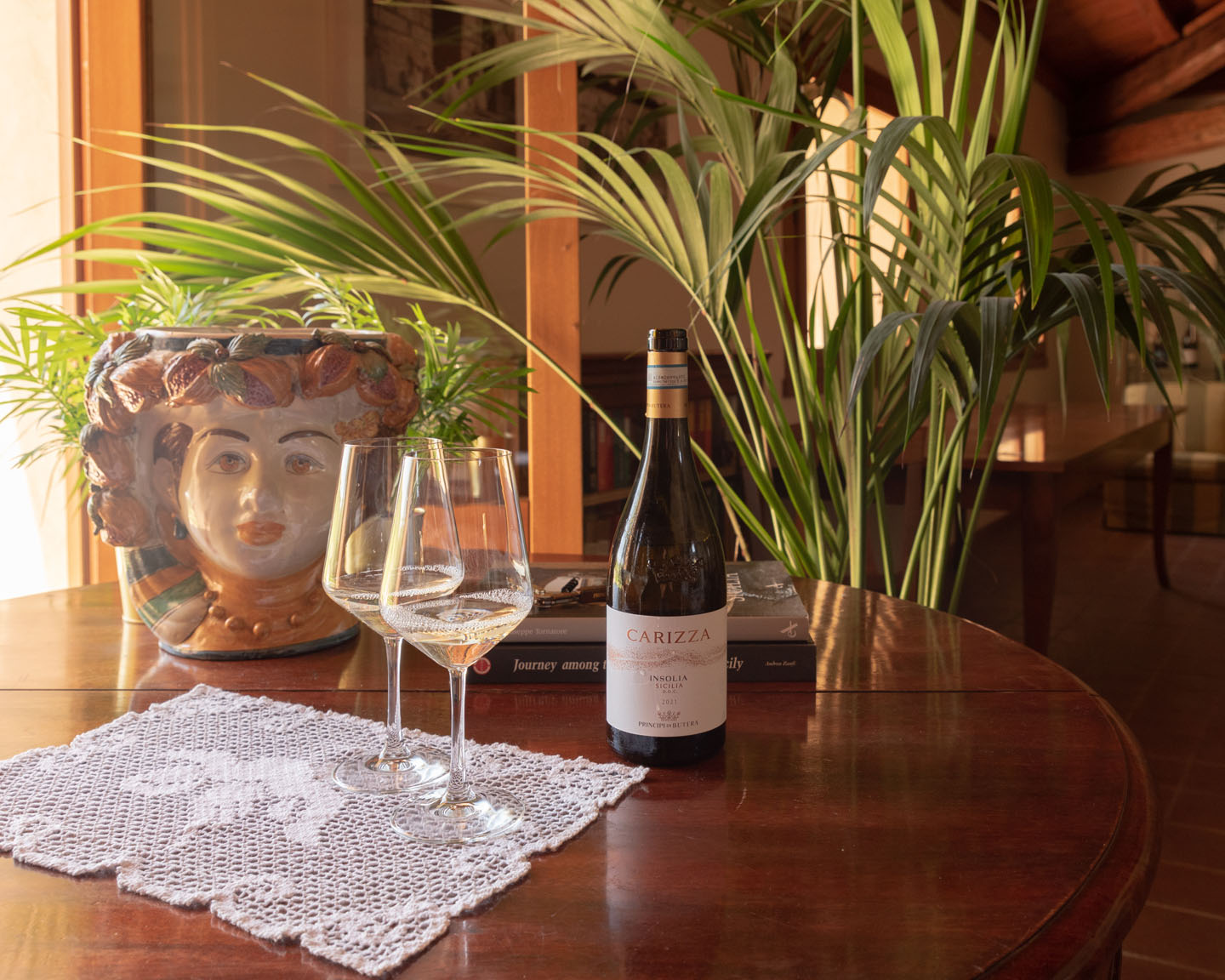 THE PRINCELY TOUR
€25 per person
Get ready for a historical and cultural tour through the ancient feudal fortressed-farm that once belonged to the Princes of Butera.

Get ready for a historical and cultural odyssey through the ancient, fortified farmstead that once belonged to the feudal Princes of Butera. You will walk through the Estate's lush green vineyards – whose grapes yield the most prestigious Sicilian wines – and the historic winery, a treasure trove of winemaking excellence, enabling you to discover the fascinating details and secrets behind the local wine tradition. The tour will conclude with a tasting of three Sicilian wines (Neroluce, Carizza and Amìra), accompanied by typical cheeses and cold cuts including, for example, primo sale (a fresh, low-fat soft cheese), ricotta, salami, and the local dry-cured ham.


By reservation only
From 10:00 to 15:00
Price: € 25

OPENING TIME
Principi di Butera is open to visitors and food and wine lovers all year round: come and discover your favorite wine!

MONDAY - FRIDAY
9am - 12am & 2pm - 5pm
BECOME PART OF THE PRINCIPI DI BUTERA WORLD
Sign up to our newsletter