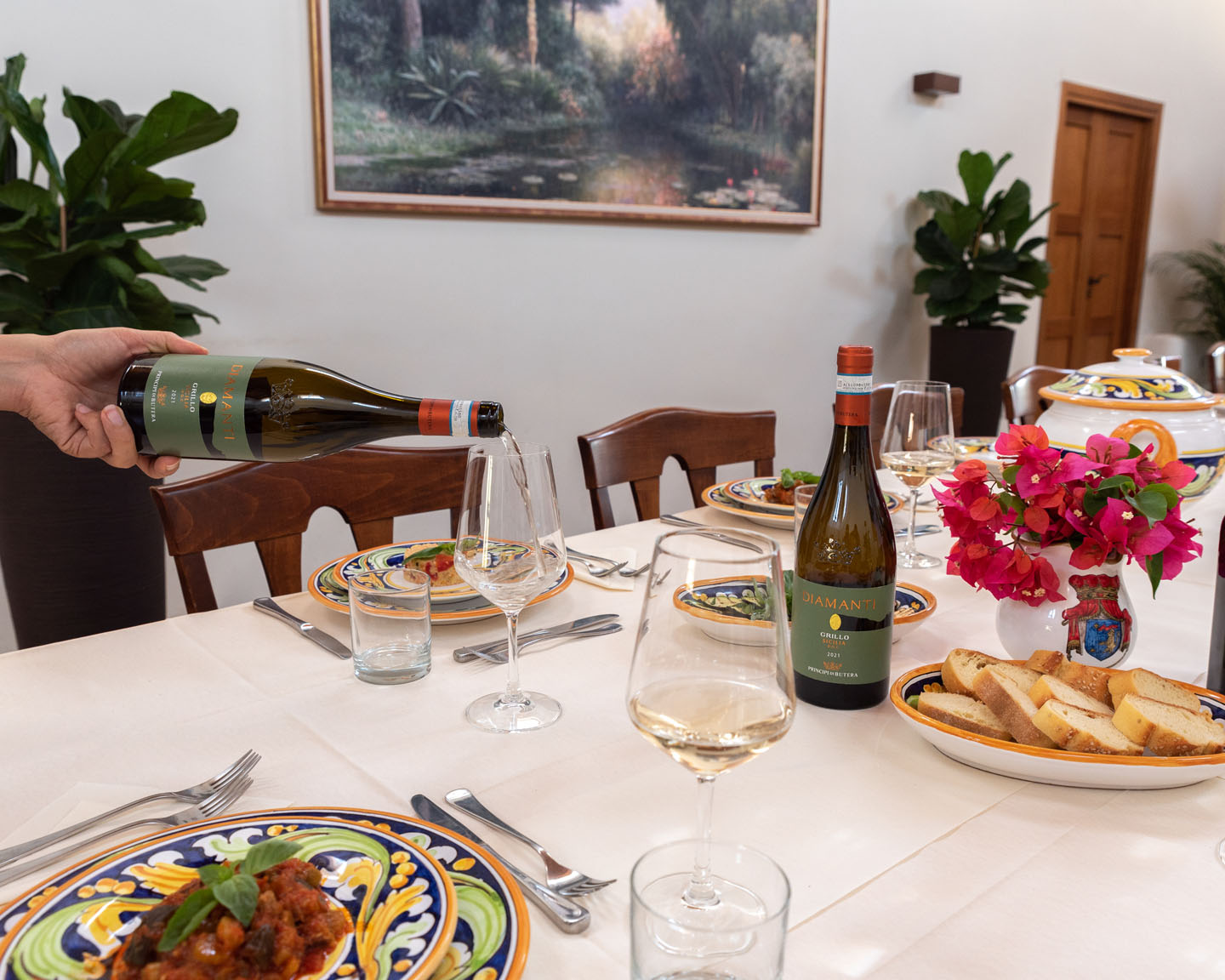 The taste of Sicily!
€50 per person
For all those who, after having discovered the evocative secrets of the Estate, would like to calmly enjoy four typical dishes of the Sicilian tradition.

OPENING TIME
Principi di Butera is open to visitors and food and wine lovers all year round: come and discover your favorite wine!

MONDAY - FRIDAY
9am - 12am & 2pm - 5pm
BECOME PART OF THE PRINCIPI DI BUTERA WORLD
Sign up to our newsletter