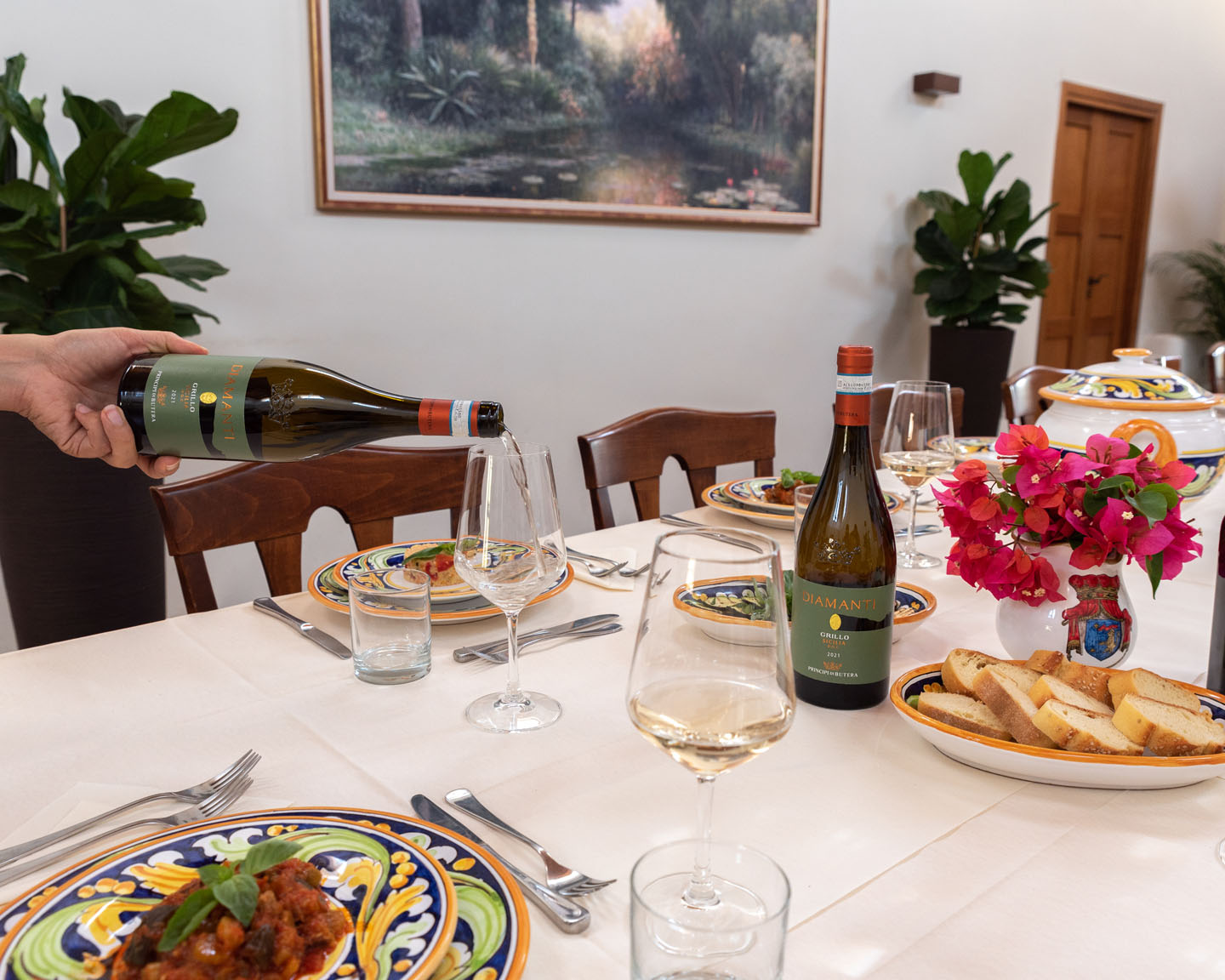 The taste of Sicily!
€50 per person
For all those who, after having discovered the evocative secrets of the Estate, would like to calmly enjoy four typical dishes of the Sicilian tradition.

The Sicilian expression "Ovu d'un'ura, pani d'un jornu e vinu dù'un annu un ficiru mai dannu" (A one-hour-old egg, one-day-old bread and one-year-old wine never did anyone any harm) is a sort of tribute and celebration of living and eating well that is often repeated by our Sicilian grandmothers: wise women whose advice should always be heeded! After discovering the Estate's fascinating secrets, guests can choose a leisurely tasting of four typical dishes from Sicily's traditional cuisine accompanied by four of the Estate's iconic wines: Neroluce, Carizza, Amìra, and Coriduci.

By reservation only
From 11:00 to 14:00
Price: € 50

OPENING TIME
Principi di Butera is open to visitors and food and wine lovers all year round: come and discover your favorite wine!

MONDAY - FRIDAY
9am - 12am & 2pm - 5pm
BECOME PART OF THE PRINCIPI DI BUTERA WORLD
Sign up to our newsletter